Purpose
Use in driver seat sus-pensions for a significant reduction of the vertical vibrational loads acting on the driver.
Essence of the technology
Based on theoretical and experimental studies, a radically new pneumatic vibration protection system with an elastic rubber-cord shell, which features a quasi-zero stiffness and a gradual increase in stiffness in compression and rebound, has been developed. Setting up nonequilibrium working processes in the air spaces of the vibration protection modules dispenses with hydraulic shock absorbers.
Advantages
simple seat suspension design;
a seat resonance frequency less than 1 Hz and a transmissibility factor no greater than 1.2 are provided;
no hydraulic shock absorbers are needed;
a driver seat with a pneumatic vibration protection module offers a significant decrease in the level of vibrations acting on the driver.
Operational testing
Prototype vibration protection modules operate in driver seats of vehicles of home manufacture: tractors and trolleybuses of Yuzhmash Production Association, Belarus tractors of Ukravtozapchast Stock Corporation, and Yarilo tractors of Ukragroselmash Close Corporation.
The key design solutions are protected by Ukrainian patents No 64036, No 74313, and No76685.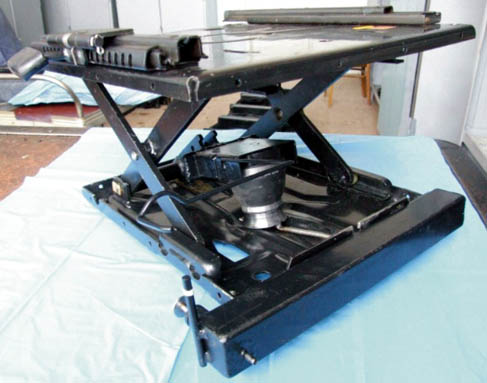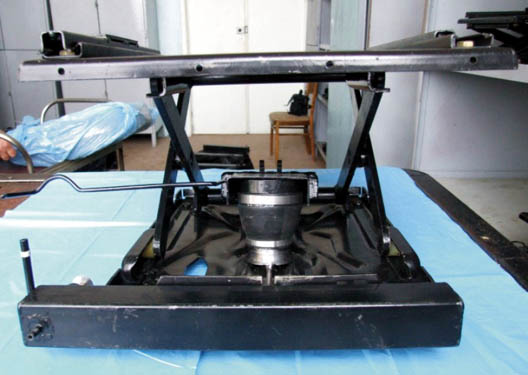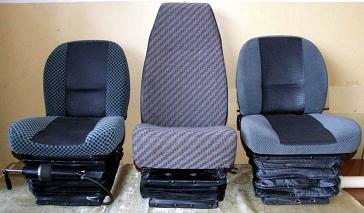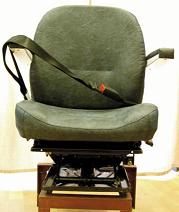 Possible users.
Automobile and tractor plants and vehicle-operating companies when upgrading series-produced tractors, buses, and agricultural machines with the aim to improve the driver's work environment.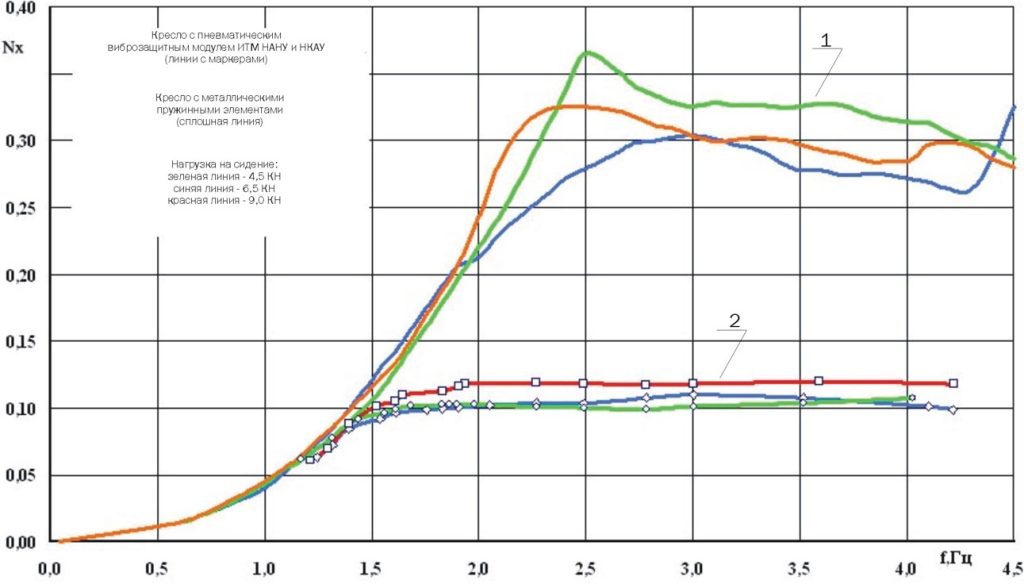 Contact information:
Institute of Technical Mechanics of the NASU and SSAU
Ukraine 49005
Dnipro
15 Leshko-Popel St.
Contact person:
O. V. Pylypenko
Phone number:
(056) 372 06 50
E-mail:
office.itm@nas.gov.ua
Web:
http://www.itm.dp.ua