Purpose
Manufacturing of thin-walled an-tenna/waveguide devices and solar concentrating systems, creation of optimum antenna/waveguide structures and minimum-weight solar concentrating systems.
Essence of the technology
Multipurpose use of electroforming (current-induced crys-tallization of a metal from a supersaturated near-cathode electrolyte layer). The surface of the electrodeposit is a precise replica of that of the matrix cathode, and a large number of identical products with a high-quality reflective surface can be made.
Advantages
High manufacturing accuracy, small mass, controlled uniformity of the material distribution in the electrodeposit (structural homogeneity of the material). Possibility of making complex-structure antenna/waveguide deices and solar concentrating systems, which cannot be made by other technologies. Assurance of the required strength, stiffness and longevity. The technologies fall into wasteless and energy-saving ones.
Operational testing
In the development of space antenna/waveguide devices, radio astronomy devices and solar plants.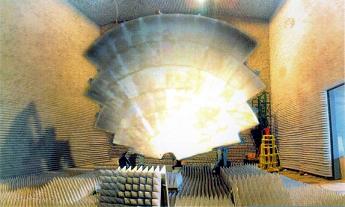 Parabolic mirror antennas and solar concentrators
Diameter 0.5 – 1.6 m, variable thickness 0.2 – 0.5 mm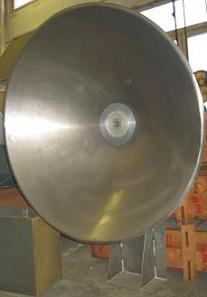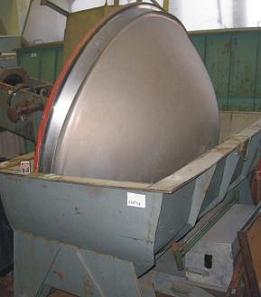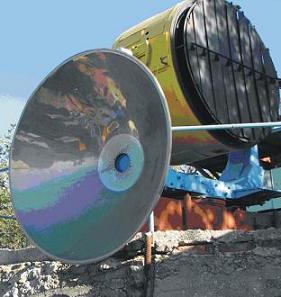 Waveguides of different types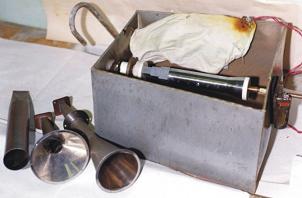 Cone and pyramid antennas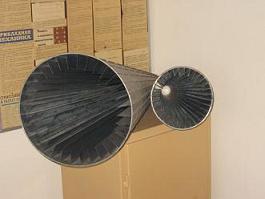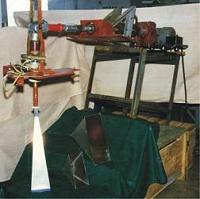 Small parabolic concentrators and the apparatus to make them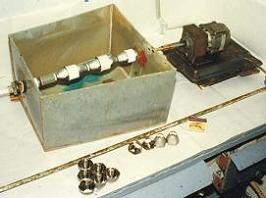 Services
Transfer of documentation for methods of manufacturing of antenna/waveguide devices and solar concentrating systems including (a) flowcharts specifying the operation sequence and operating conditions (temperature, electrolyte composition, etc.); (b) design and production documentation for products and equipment. Development of processes for the manufacturing of new complex products (seamless pipes, diaphragms, bellows, floats for oil storage metering systems).